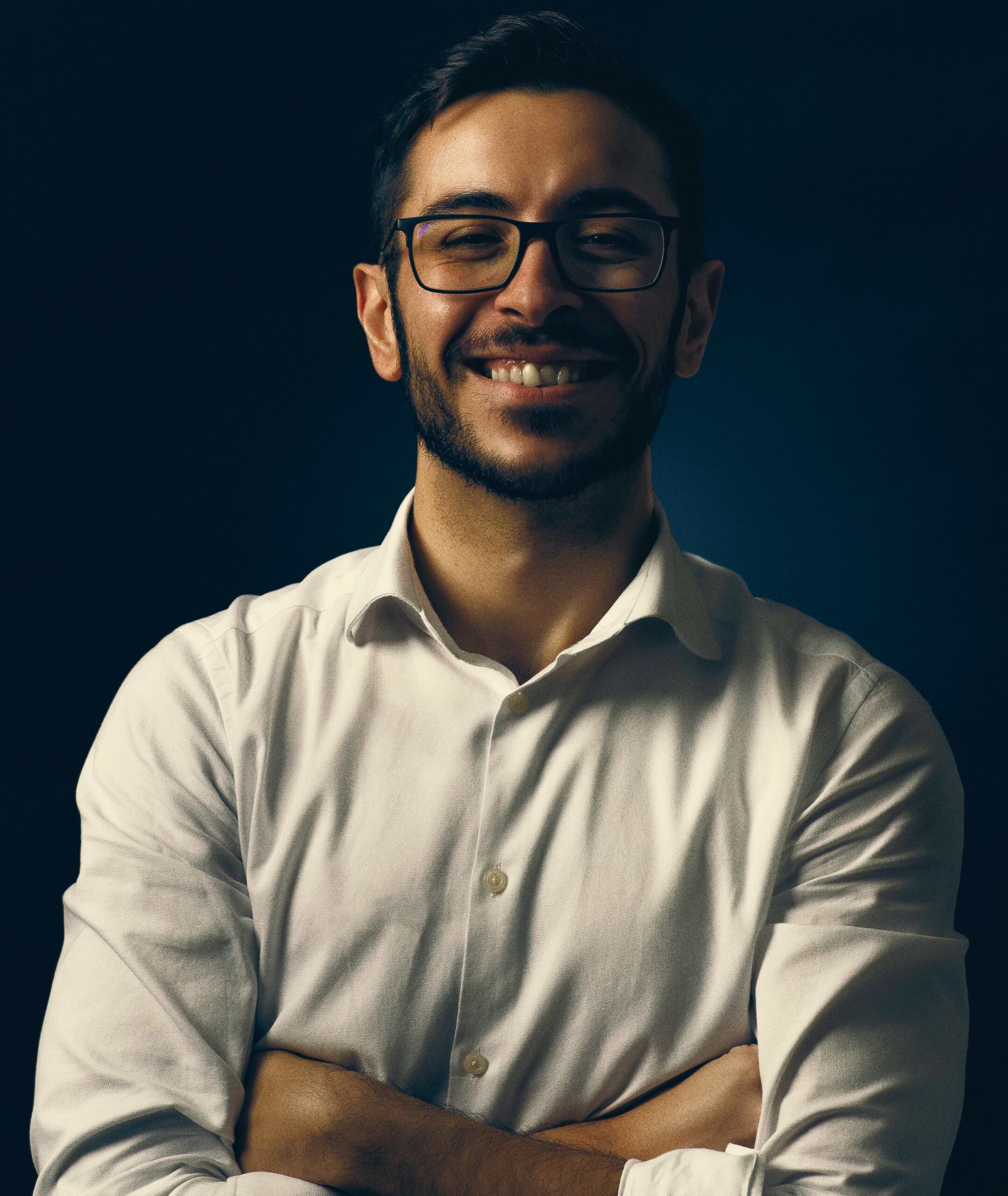 I am a marketing manager specialized in digital marketing and brand management.
I help visionary entrepreneurs build and manage unforgettable brands.
taraborrellidavide@gmail.com
what I do and what I believe
I help visionary businesses build and manage unforgettable brands. I offer expertise in brand management and marketing strategy based on 5 years of experience working with national and international companies. Because I love what I do and I know that strong marketing is key to business success, I push myself everyday to become better and I work exceptionally hard to help innovative companies build amazing brands that win over the hearts and minds of their customers.
I believe that the ultimate goal of a successful career is to add as much value to the world as possible and being able to change lives for the better. I believe in honesty, transparency, authenticity and courage. I believe in what is fair, not what is convenient. I believe in curiosity and continuous growth and I love to work with people that are brave, honest and caring. 

Marketing management
Marketing strategy, Marketing plan development, Marketing operations and Communication strategies

Brand Management
Brand building, Brand management, Rebranding, Development of competitive positioning strategies

Digital
Marketing
Lead generation, Digital advertising, Social media marketing e Community management
where did I get my skills
SEP 2017 — MAG 2020
Laurea in Economia e Gestione delle Imprese
Thesis in Business Communications Strategies: "Positioning: how to create brands that win the heart and the mind of the customers".
The three-year degree course in Business Administration forms professional figures suitable for performing managerial, consulting, entrepreneurial activities, in the context of private and public organizations, operating in real and financial markets. The study plan guarantees a fundamental multidisciplinary training aimed at understanding the functioning of modern business organizations and financial systems, as well as the main connotations of the reference environmental context.
SEP 2017 — MAG 2020
Growth Marketing Minidegree Program
Professional Certification of Growth Marketer
Intensive certified learning path comparable to a master degree. Taught by industry practitioners, not just conference speakers and theory peddlers, the Growth Marketing Minidegree Programs offers a holistic understanding of growth across all channels and on an organizational level. In this extensive certification program by CXL Institute, the student learns the methodologies and processes that top growth executives have used to grow companies such as Lyft and InVision. The objective of the program is to equip students with the necessary skills to execute campaigns for exponential and continuous growth.
SEP 2016 — MAG 2017
Digital Marketing Institute
Professional Diploma in Digital Marketing
Trusted by leading brands like eBay and Vodafone, the Digital Marketing Institute is the world's leading professional institute in the field of Digital Marketing. Working closely with expert-practitioners, the Institute promotes best current practice, theory and applied skills in Digital Marketing for individuals and organisations.
Designed to strengthen the student's skillset in digital marketing needed to meet the challenges of our economy today – and tomorrow. A cornerstone globally recognised certification which provides the student with coverage of key digital specialisms (from mobile and social media marketing to Email, PPC, SEO, Analytics, and Strategy and Planning), grounded in the realities of modern business and the connected society, taught by some of Europe's leading Digital Marketing experts.
where did I get experience
JAN 2020 — PRESENT
SEP 2019 — DEC 2019
Tasso Castillenti Business Solutions
Digital Marketing Manager
MAR 2016 — DEC 2019
Co-founder/General Manager/Marketing Manager
tools I'm proficient with
Graphic Design (Adobe Suite)
MS Office (Word, Excel, PP, Outlook)
Productivity (Trello, Slack)
Web (HTML, CSS, Javascript, WordPress)
Marketing Automation (AC, InfusionSoft, MC)
Enterprise Systems (HubSpot, Stripe)
English (IELTS equivalent)
how is it working with me
Working with Davide Taraborrelli is fantastic. Having marketing as a support for our sales team is great, having a friend that can do his job well and help his teammates is the optimal condition. I saw him accepting difficult challenges and delivering great results. In Davide, I have found a great team spirit, passion and result orientation.
[...] He's a very skilled professional, with solid working experience and strong leadership skills. He's determined, result-driven and he has the well-being of the whole team at heart; he is particularly good at understanding the strengths of each member of the group and he can easily create the synergies necessary to deliver concrete team results. Being a great great listener, Davide Taraborrelli is always ready to help others.
It was a pleasure working with Davide. I met him during a course, which gathered different professionals from all over the country. Davide is not only competent, but he's also a terrific team player. I can strongly recommend him as an experienced and hard-working marketing specialist because his abilities can truly make a difference.
What can I say about, Davide? Brilliant, multifaceted, accommodating; he improves the team's morale [...]. He's really talented and he's very passionate about what he does.
Want to get in touch? Below you can find my email address and phone number. Alternatively, you can fill the form here or leave a comment on my blog.
Drop your info in the form below, and I'll get back to you as soon as possible.